SALT CHAMBER / SALT GROTTOS / SALT CAVES
Thanks to our experience in building Salt Chambers and Grottos, we can give our customers an opportunity to immerse themselves in an environment saturated with microelements and negligible particles such as those found in the underground sanatorium in Wieliczka. Scientific certifications confirm that the microclimate found both in the grottos inside a cave and in Salt Chambers and Grottos designed by Kryształowy Świat exhibit health benefits for any and all kinds of respiratory system diseases, such as throat, nose, lung and bronchus diseases, as well as asthma.
SALT CHAMBER
A Salt Chamber is a room that is completely covered in salt. The ceiling and walls are made of Salt Plates and Salt Pictures in the three main colours of salt (white, orange and charcoal grey) and three unique colours (blue, green and brown). Kryształowy Świat is the only manufacturer of the unique Crystal Salt Chambers. The lighting and backlighting of the walls and ceiling, the relaxation music and the murmur of the salt water dripping down will create a perfect environment for a complimentary session of relaxation and stress release. Located above ground, high-quality Crystal Salt Chambers faithfully (96%) recreate the unique microclimate of the underground Wieliczka Salt Mine sanatorium.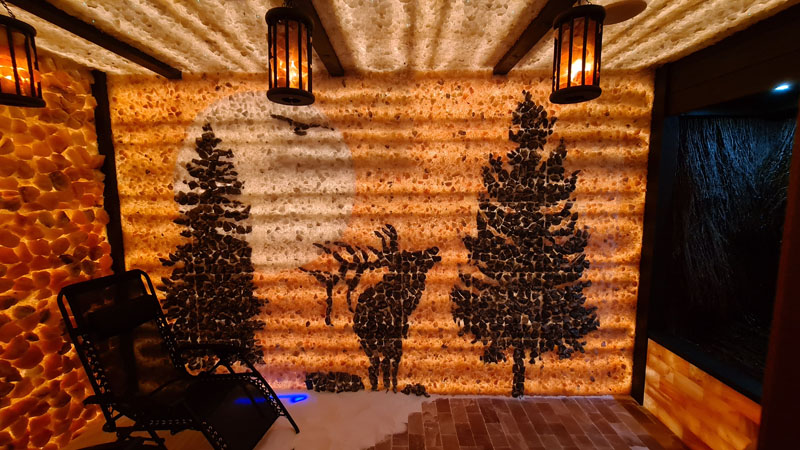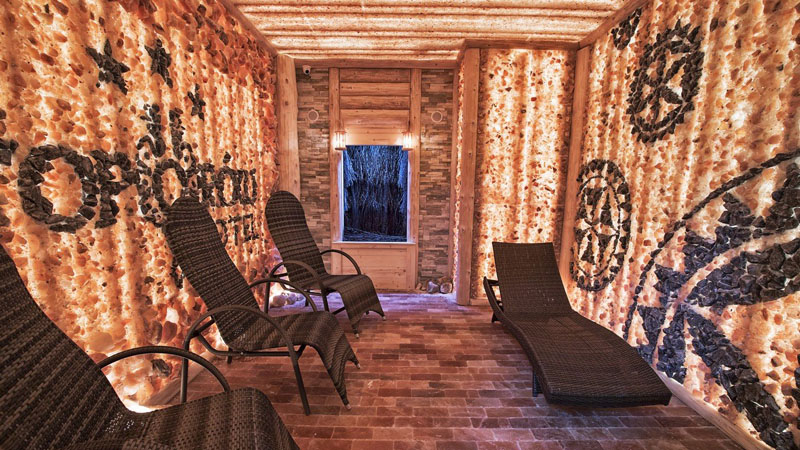 SALT GROTTO
The walls of Salt Grottos are made of Salt Plates, Salt Pictures or salt pebbles. The surface of the ceilings is meant to resemble the dripstones hung from the authentic grotto ceilings (stalactites). Salt Grottos create a health-promoting microclimate which visually draws on the Wieliczka original. The relaxation music will further enhance the pleasure of finding yourself in such an amazing place.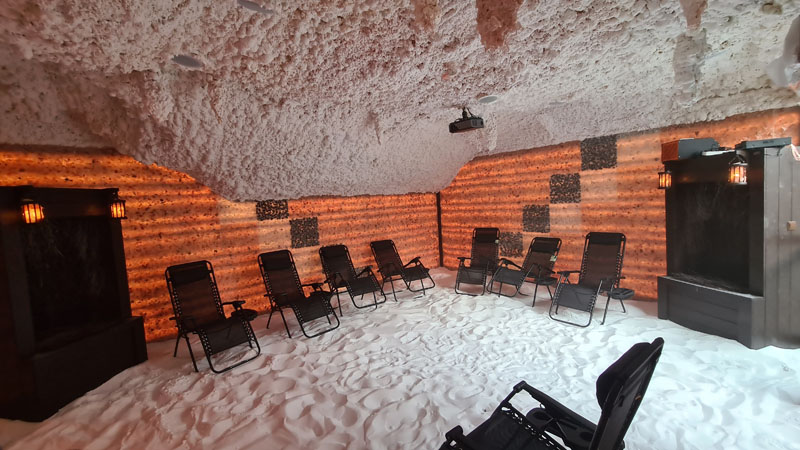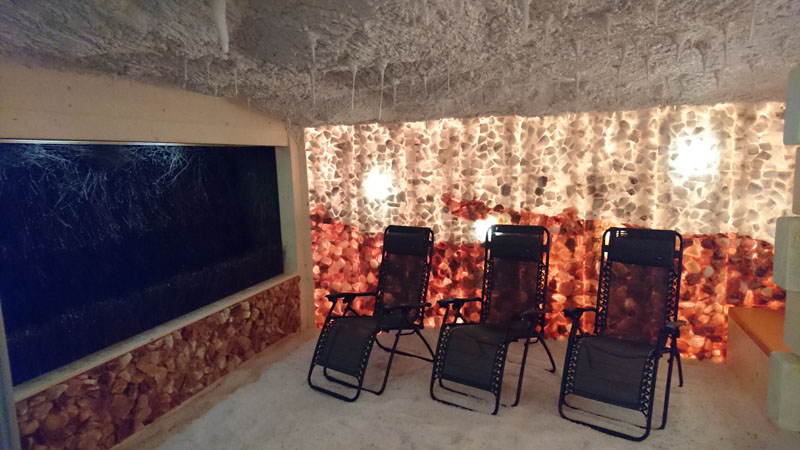 SALT CAVE
Salt Caves look quite unique and extraordinary. Their walls are made of salt cubes and the surface of their ceilings is meant to resemble the dripstones hung from the authentic cave ceilings (stalactites). They are constructed in such a way as to create highly characteristic rooms, whose white interior and variable lighting promote relaxation and meditation to the soothing sounds of music.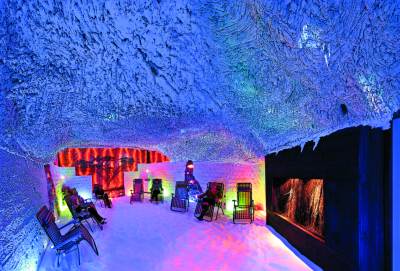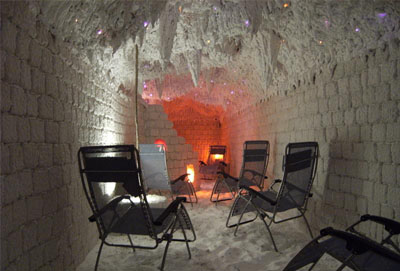 GALLERY